Casa Puesta Del Sol 5 Nights & 6 Days IN BEAUTIFUL PUNTA MITA, MEXICO
Sleeps 12 and includes private chef and maid.
Donated by the Welborn Family
Patagonia
Backstage Tour for Four
Get an up-close and personal look at Ventura County's most successful internally acclaimed outdoor company, Patagonia. Your group of 4 will learn about Patagonia's heart for conservation while visiting its international headquarters in downtown Ventura. This half-day tour led by a long-time Patagonia employee includes a visit to Yvon Chouinard's forge, a healthy organic and sustainable lunch with Patagonia staff, a tour of the Main Campus where products are dreamed-up, designed, and put on the show-room floor, a visit to Patagonia's new private archive, and a visit with a special Patagonia VIP.
Craig & Mary's
Most Excellent Backpacking Adventure
ACCOMMODATES UP TO 4 PEOPLE INCLUDING MEALS.
Donated by Craig Carey & Mary Looby
More details to come!
Farm-To-Table Retreat
at Sonoma Broadway Farms
3 days and 2 nights lodging for Twenty to Thirty people in downtown Sonoma
on a traditional farm Including a private chef.
Donated by Preston Raisin and Sonoma Broadway Farms
An Overnight stay for Two at the Condor's Hope Dry-Farming Vineyard
and Olive Oil Ranch. Including Tour, dinner, and wine Tasting.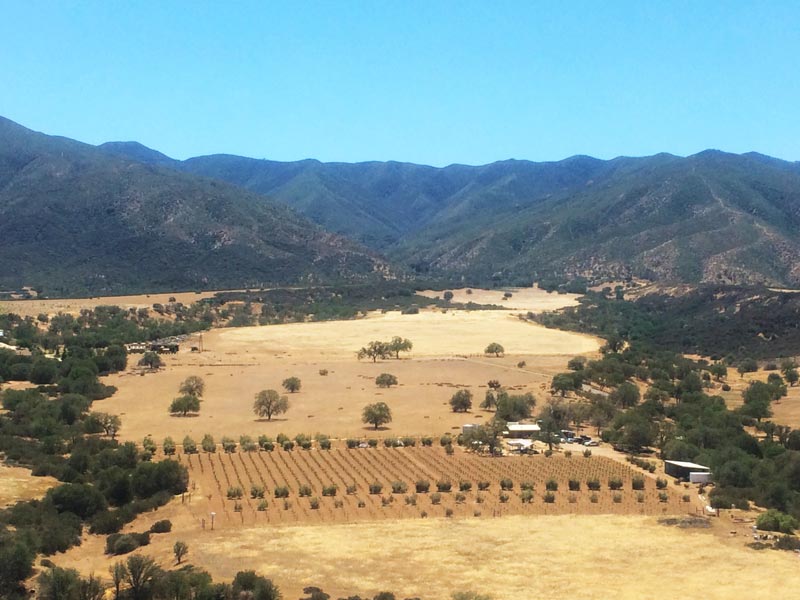 Weeklong Stay At Big Bear
Bear-Foot Cabin 5 nights & 6 dayS in a beautifully renovated cabin in Big Bear, Sleeps 6. located within oUR sECOND-fAVORITE nATIONAL fOREST: the San Bernardino.
Donated by Dave & Noel Kelsch
Locals Only
The ultimate relaxing Ojai Staycation! Start with relaxing in the healing waters of matilija Hot Springs at Ecotopia and then head down the valley to The Ojai Vineyard for Wine tasting. Spend the evening dining at the Mysterious and delicious Azu Restaurant, and then basking in the Pink Moment from your eclectic trailer at The Caravan Outpost. start your morning right with breakfast at NoSo.
Taste of Ojai
Visit the restaurants you've been dying to try in town with Gift Cards to Nocciola, The Ranch House, Suzanne's, The Ojai Deer Lodge and Osteria Monte Grappa. Win Taste of Ojai and decide for yourself which are the best in town!
Check back, There's more to come!