OCEANFRONT ESTATE ALONG THE MEXICAN RIVIERA FOR FIVE NIGHTS
Sleeps 12 and includes private chef and maid
Spend a week at Casa Puesta del Sol, located on the beach in Punta Mita, a picturesque fishing village on Mexico's Riviera Nayarit. Situated on an acre of land, this beautiful home is surrounded on three sides by tropical foliage on a bluff overlooking the ocean, beautiful white-sand beaches, and turquoise waters that boast some of the best snorkeling, scuba diving, deep-sea fishing, and whale watching in the world. Steps lead down to the beach from the house, and the surf spot is over a reef. Donated by the Welborn Family
MOUNTAIN CABIN NEAR LAKE ARROWHEAD
FIVE DAYS + FOUR NIGHTS FOR UP TO EIGHT GUESTS
Nestled high in the treetops, this spacious 3 bedroom mountaintop gem is a masterpiece of style and design, with all modern amenities and deluxe finishes that include arched doorways, vaulted ceilings with exposed wood beams, hardwood floors and a gorgeous stone fireplace. A huge outdoor entertainment deck offers ridgeline views and a sweeping overlook of Grass Valley. The master suite includes a private balcony with expansive views. Donated by Carol & Brian Gravelle.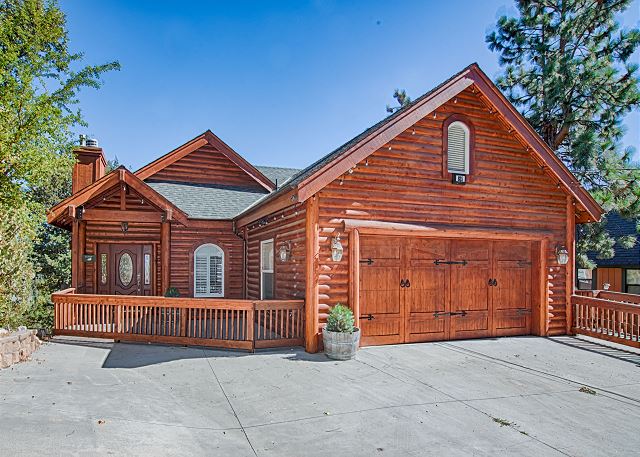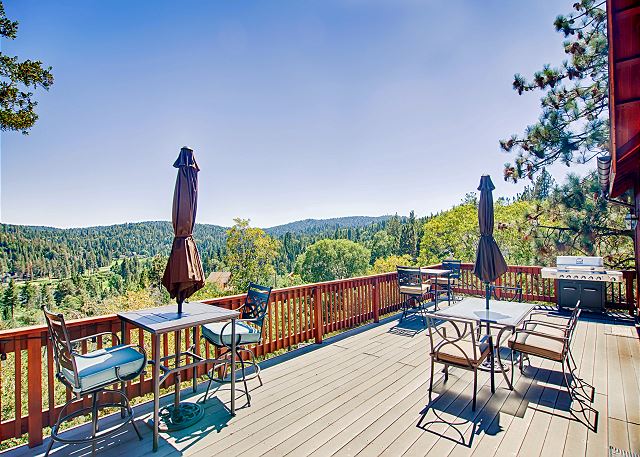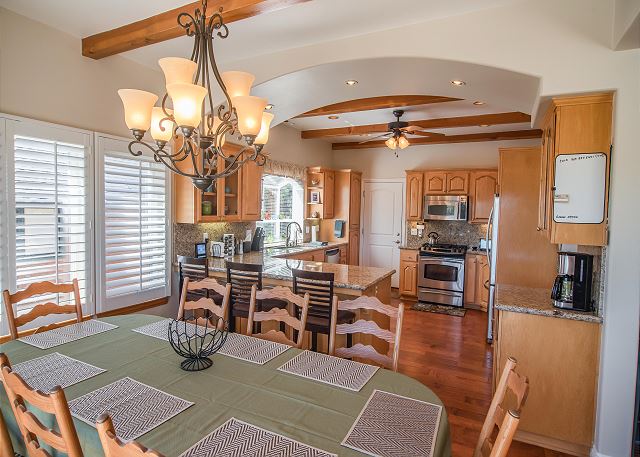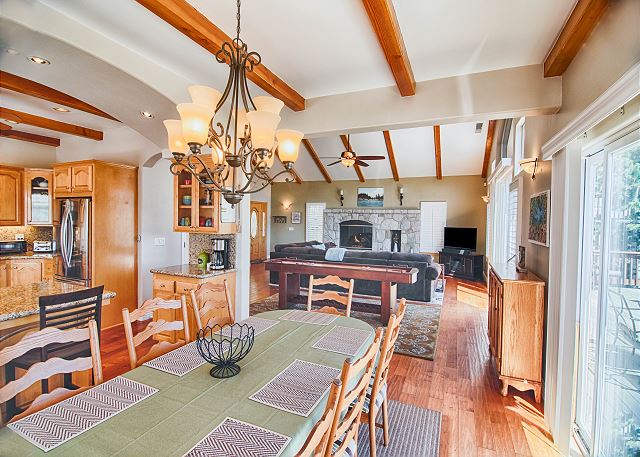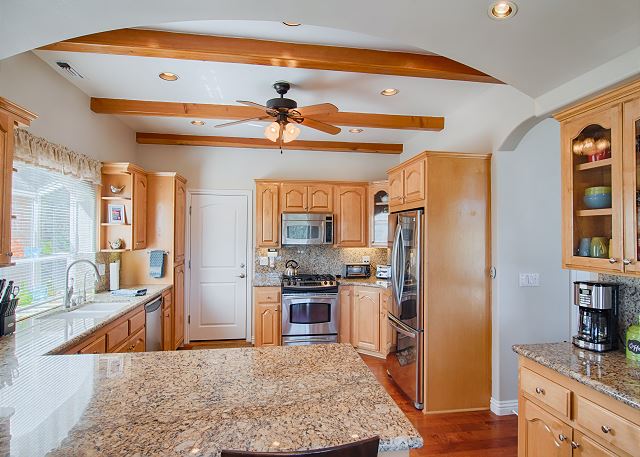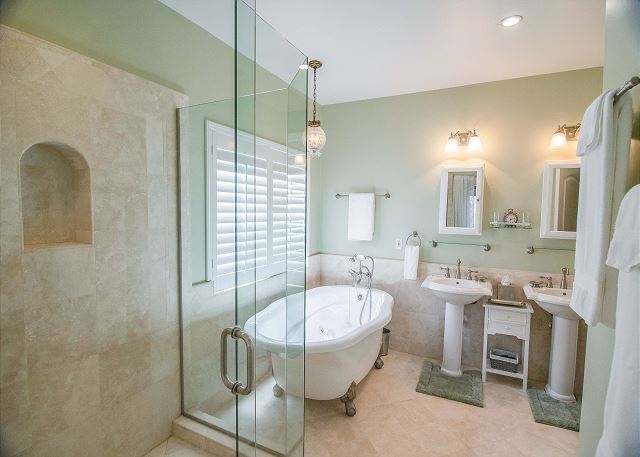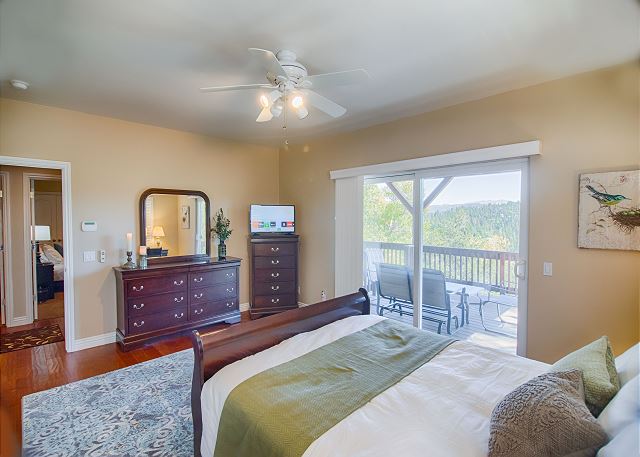 DINNER WITH THE STARS
SUNSET DINNER FOR TEN AT PRIVATE OBSERVATORY
Enjoy an unforgettable evening under the stars at a hidden observatory overlooking the Ojai Valley. You and your guests will watch the sunset while Chef Richard Maxwell and his crew prepare your delicious farm-to-table dinner along with local wine and beer, followed by an amazing dessert. You will dine from the deck of the Thacher Observatory, a state-of-the-art research-grade facility that features a PlaneWave CDK-700 telescope with a 0.7m aperture and a fully robotic dome. Observatory director Dr. Jon Swift will give your group a tour of the observatory and share with you the wonders of the universe. The crickets will serenade you under the stars while the lights of Ojai flicker in the distance as you and your guests enjoy this other-worldly experience with memories that will last a lifetime. Photos by Paul B. Gardner. Donated by The Thacher School, Dr. Jonathan Swift, and Chef Richard Maxwell.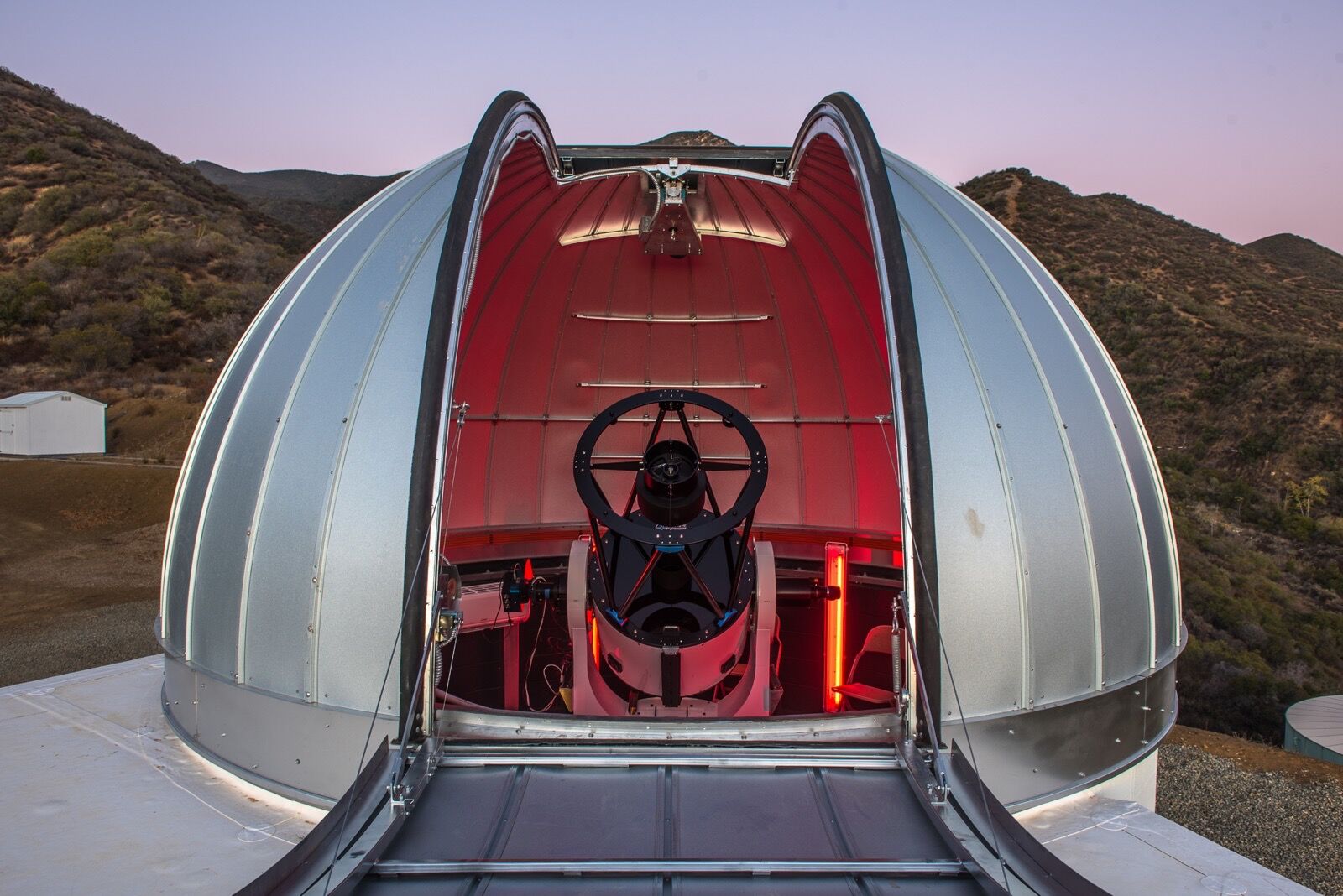 Farm-To-Table Retreat FOR SIXTEEN
3 days and 2 nights lodging in downtown Sonoma
Located close to downtown Sonoma and originally built in 1946, the 6-acre Sonoma Broadway Farms was sustainably rebuilt in modern chic barn house style in 2016 and is a an idyllic farm-to-table retreat for your next family, business, or celebratory gathering! Your stay includes a $500 credit for one family-style dinner prepared by personal chef Brigette Theriault from White Apron in San Francisco, and the ability to hire Chef Brigette for other meals or prepare your own using fresh produce and eggs from the farm! Donated by Preston Raisin and Sonoma Broadway Farms.
REMOTE ROSE VALLEY RETREAT
FIVE NIGHTS IN THE MIDDLE OF NOWHERE
Unplug from the stressful world and relax in this hidden mountain retreat. The remote property is nestled in Rose Valley approximately one hour north of Ojai and surrounded on four sides by the Los Padres National Forest. The home includes 2 beds and 2 baths with large deck, stunning 360- degree mountain views of the Topatopa Mountains and Pine Mountain Ridge, and star-studded night skies. Peaceful, quiet, private, and secluded, you will be surrounded by nature and the sounds of two creeks (with seasonal swimming holes). The house is fully furnished, all solar electric, with abundant natural light, and has a complete kitchen stocked with cookware and dishes, washer/dryer, evaporative cooling system, central heat, satellite internet/WiFi, and Bluetooth speakers. A birdwatcher's paradise, you are surrounded by hiking trails where you can explore the surrounding chaparral. Donated by Doc + Carol Pierce.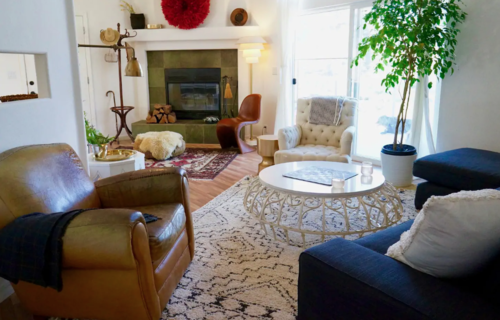 EDINBURGH FESTIVAL BED + BREAKFAST
STAY IN A HISTORIC NEIGHBORHOOD AND ENJOY THIS ANNUAL TRADITION
Enjoy a four-night hosted B&B stay in Edinburgh, with breakfast and an orientation tour during the Edinburgh Festival. The International, Fringe and Book Festivals all take place in August when the city explodes with every kind of performance event from all over the world - comedy, experimental theatre, classical music, opera, circus and dance events, and more. Your accommodation is located in Stockbridge with its great cafes, restaurants, farmers market, river walk, two National Galleries of Modern Art and the Royal Botanical Gardens. The City Centre with Edinburgh Castle, Holyrood House, Georgian New Town and the historic Old Town is a short walk or bus ride away. Rosslyn Chapel from The Da Vinci Code is in a nearby village. Accommodations provided are guest room with private bathroom, and use of the sitting room and kitchen for making drinks and snacks. Your host is a part-time resident of the Ojai Valley. Alternative dates can be arranged with the host. Donated by Nicola Bennett.
A TOPATOPA TOUR FOR TEN
JEEp TOUR IN OJAI'S BACKCOUNTRY
Climb aboard two comfortable open-air Jeeps for an exciting adventure through Ojai's backcountry! Your journey begins with a drive along Scenic Highway 33 into the Los Padres National Forest. From Rose Valley, you'll ascend the back side of the Topatopa Mountains and arrive at your perch atop Nordhoff Ridge with marvelous 360-degree views of the wilderness, the Ojai Valley, and the Channel Islands. After enjoying the breathtaking scenery, your tour will return to civilization, sharing stories over beer and food at Topa Topa Brewing Co.'s new taproom in Ojai. Donated by Cloud Climbers Jeep Tours and the Barkley Family.
LUNCH + TOUR OF BUTTONWOOD WINERY
AFTERNOON FOR YOU + 5 FRIENDS IN THE SANTA YNEZ VALLEY
Buttonwood Farm is a small gem set amidst the splendor of Santa Barbara County's Santa Ynez Valley. The 39-acre vineyard stretches across a sun-drenched mesa. The tasting room is surrounded by other bounty from the farm, including olives, pomegranates, peonies, herbs, summer vegetables and of course, our famous peaches. Spend the afternoon on a private tour of the winery and vineyard, followed by lunch at the picturesque pond. Everyone takes home a bottle of wine. Transportation included. Generously donated by Buttonwood Farm Winery & Vineyard and Executive Limousine & Coach.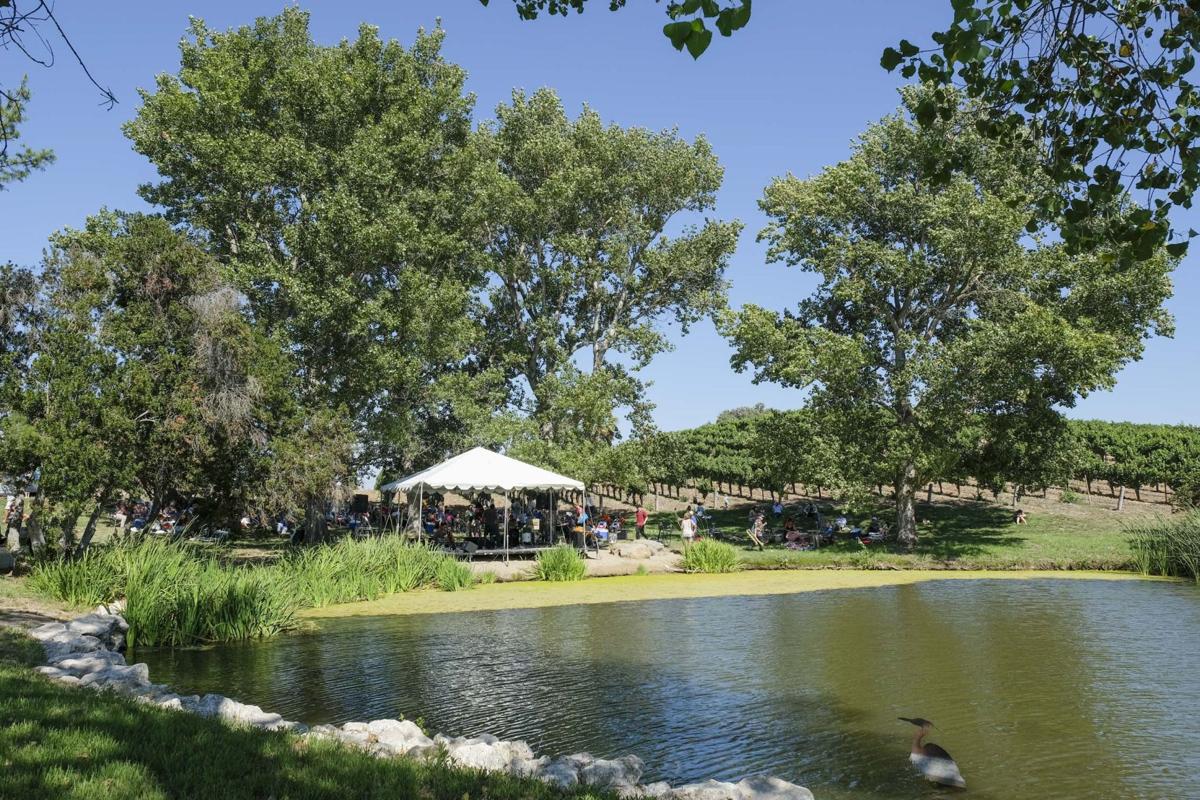 FITNESS PARTY + DINNER
WITH PRIVATE FITNESS TRAINER AND CHEF COCO LAFORGE
This package includes a 50-minute group private training session for you and up to 10 friends on the Megaformer, a full-body, core strength and sculpt machine! Your session will be led by Master Instructor and Fit Buddha owner, Marcus Kettles. Session to be followed by wine and tasty treats. Dinner provided by private chef Coco LaForge to follow! Private Chef Coco LaForge is a local California girl who has grown up surrounded by fresh produce and a family oriented around the garden. After eight years as a private chef on luxury super yachts around the world, Coco has returned to her homeport of Santa Barbara. Coco loves cooking local food that highlights fresh ingredients and feeling great. She specializes in Mediterranean style cuisine and as a certified raw chef, she can happily accommodate any special dietary needs. Donated by Fit Buddha and Chef Coco LaForge.